Navigating Life Insurance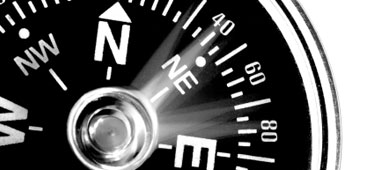 Term Life Insurance
Term Life insurance is life insurance that you pay for during a specified length of time or term – generally 5 to 30 years. You select the amount of the death benefit or "face amount" to meet your needs.
Premiums, or payments, can be the same amount or increase with time. Payments can be made monthly, quarterly, semi-annually, or annually. If you die during the term of coverage, the face amount of your policy will be paid to your beneficiaries. Term insurance policies do not accumulate cash value and therefore offer lower premiums than other life insurance products with the same face value.
Universal Life Insurance
Universal Life is permanent insurance that has the potential to accumulate cash value, and is the most flexible. For example, you can increase or decrease your policy's face amount to accommodate your changing needs. You can also increase or decrease the amount of your premium payments, or make additional lump sum payments to your policy. Since a Universal Life policy can accrue cash value, you can borrow against this cash value for any purpose.
A Universal Life policy also has the potential to earn a higher rate of return than a whole life policy, although there is a risk that your rate of return could also drop.
Whole Life Insurance
Whole Life Insurance is life insurance that you own for your entire lifetime. The amount of the death benefit, or face amount, can be selected to meet your individual needs.
Premiums are fixed and can be paid monthly, quarterly, semi-annually, or annually. As premiums are paid, your policy accumulates cash value that grows on a tax deferred basis. In essence, whole life is like buying a house versus renting it. The monthly cost is higher than it would be for a term life policy, but with each payment you make you gain equity. You can borrow against a Whole Life policy for any purpose. Any borrowed amount that you do not pay back is deducted from the payout to your beneficiary.
Final Expense Insurance
Your family means the world to you. The last thing you want is to leave them with major expenses after you're gone. Final Expense insurance can is a smaller face value life insurance policy - usually $25,000 or less - that helps provide the money your family may need to pay medical bills, funeral expenses, legal fees or unpaid bills. By planning ahead, you can protect your loved ones from unnecessary financial stress, and distribute a cash estate tax free to your heirs!